Join the DOCS2DOCS Community today!
Docs2Docs is a community where primary care physicians share their insights about how primary care can better serve patients and communities.
CLINICIAN-LED INSIGHTS
Docs2Docs, sponsored by VillageMD, provides primary care physicians, internal medicine providers and geriatricians with access to resources designed by fellow physicians.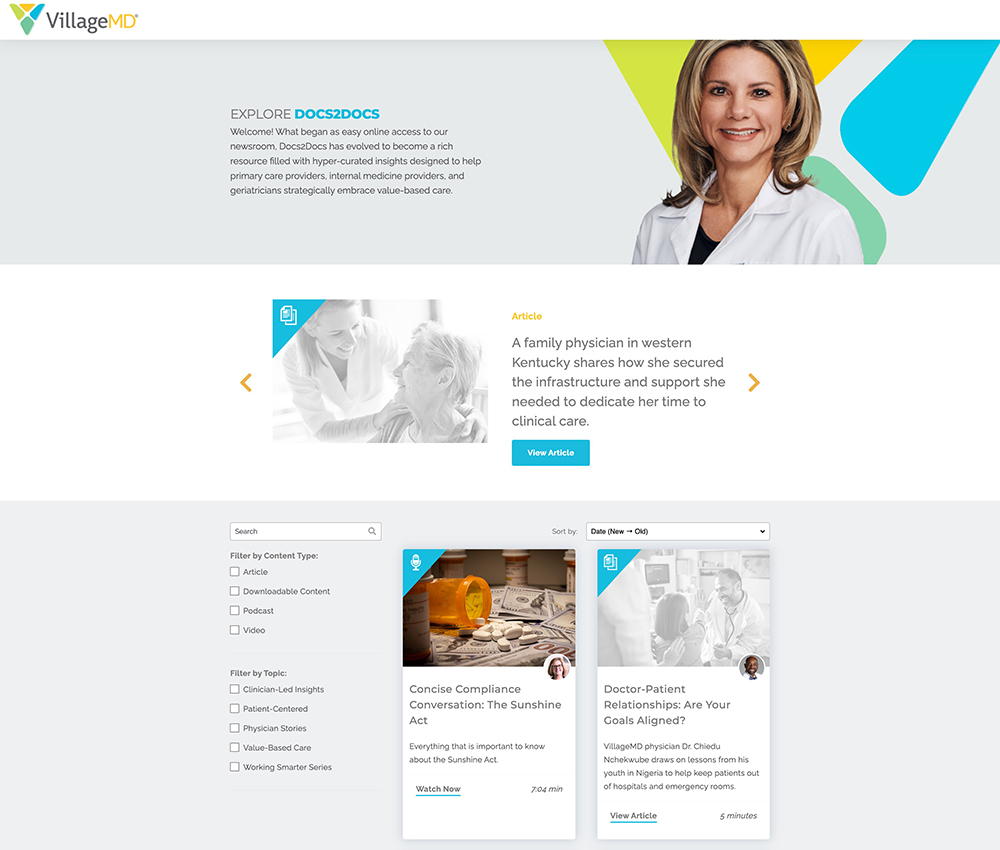 From articles, podcasts and videos to webinars and continuing education events, we aim to strengthen physician leadership, increase satisfaction, improve patient care, and pave the way for others to join in practicing value-based care.
Get Exclusive Access Now!