VillageMD's joint venture with Indianapolis-based Community Health Network was the focus of a segment on the show Inside INdiana Business with Gerry Dick.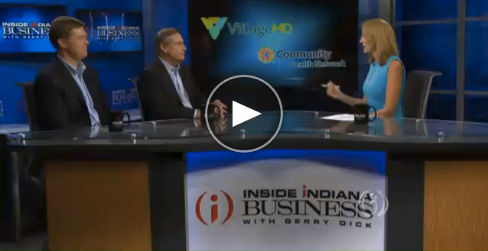 VillageMD CEO Tim Barry addressed the different approach that the joint venture, called Primaria Health LLC, will bring to Indiana's primary care providers. "This model says let's think about moving away from just reacting to disease...and really looking at data and looking at analytical insights," said Barry.
According to reporter Barbara Lewis, "The goal is to focus on the patient, rather than paperwork, and to intervene early enough to prevent health problems, rather than just treat things like diabetes after they develop."
Barry appeared on the segment with Primaria Health CEO Doug Stratton. Primaria Health LLC will provide services including data analysis, medication management and behavioral health programs.