Village Medical, a subsidiary of VillageMD, provides primary care for patients at traditional free-standing clinics. Providers and patients enjoy access and convenience, with a continuum-of-care model, delivering far better outcomes.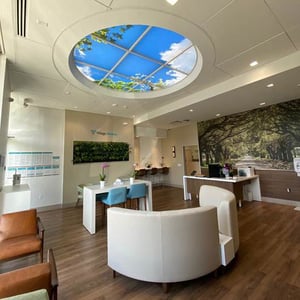 Village Medical places practices in highly accessible neighborhood locations, where patients and providers live and work. Offices have been thoughtfully designed from the ground up, providing comfort and convenience for patients and providers. And the latest technology has been integrated into the clinic workflow for ease and an optimal patient and provider experience.
Village Medical at Walgreens
In November 2019, Village Medical opened one of its first full-service, state-of-the-art primary care clinics co-located at Walgreens in Houston and has since opened more. Village Medical at Walgreens integrates the pharmacist as a critical member of VillageMD's physician-led, multi-disciplinary team. This integrated model has never been more important—6 in 10 Americans today live with at least one chronic condition requiring multiple daily medications.
Benefits to Village Medical Associate Physicians
Fair and transparent compensation model with a compelling and comprehensive benefit offering
Physician-driven community, where the "voice of the physician" matters
Full support of a team, operational processes, and technology to provide exceptional patient care
Ongoing education and physician leadership development