Chicago, Ill. (October 26, 2016) VillageMD, a national provider of primary care management services, is bringing a new primary care delivery model to Chicago that creates greater clinical value for the community. The company has expanded into Chicago through partnerships with multiple primary care groups to offer its proven high-value care solution that improves patient outcomes and patient satisfaction, while lowering the total cost of care. VillageMD's partnership base now includes more than 500 primary care providers across the Midwest and Northeast enhancing a platform that is quickly becoming the nation's largest primary care provider network.
"Primary care physicians are a community's most valuable and cost-effective resource for managing everyday health conditions and chronic diseases," Ezekiel J. Emanuel, M.D., Chair of the Department of Medical Ethics and Health Policy at the Perelman School of Medicine at University of Pennsylvania and an industry thought-leader. "VillageMD offers these physicians a unique opportunity to enhance their clinical practice and adapt their financial approach to address new regulatory pressures, such as the Medicare Access and CHIP Reauthorization Act (MACRA), while empowering them to focus on what they do best: care for their patients."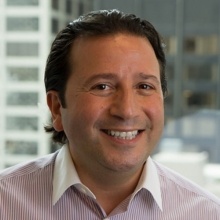 VillageMD's solution has been in place for more than 10 years at its national flagship practice, Village Family Practice, which has consistently been recognized for its high-quality care by the Centers for Medicare and Medicaid Services (CMS). The practice's results include: admissions and readmissions rates 20 to 45 percent lower, Medicare costs 20 to 45 percent lower, and commercial costs 15 to 20 percent lower than community standards.
Utilizing VillageMD's support model also yields high quality clinical outcomes and lowers the total cost of care in patients with chronic disease, such as diabetes. At Village Family Practice, diabetes patients have a 93 percent medication adherence rate; hemoglobin A1c control is 63 percent higher, potentially preventable admissions rates are 36 percent lower, and the total cost of their care tracks more than 20 percent lower as compared to the community standard.
"VillageMD understands that primary care physicians are best poised to lead this transformation," said Steven Pearlman, Managing Partner, Talcott Primary Care, one of the new physician partner practices. "Because VillageMD focuses on empowering the physician, we finally have the right combination of data, people, contracts, and a business model to enhance our current efforts and prepare for success under value-based care. The VillageMD partnership also enables us to align our practice with other like-minded, independent primary care physicians."
VillageMD's Chicago physician partners can access the company's data analytics, physician-based care coordination, and on-the-ground support resources, all of which have demonstrated significantly greater clinical improvements and cost efficiencies. VillageMD's clinical care model also aids its physician partners in providing more personalized attention, education, and support via integrated care teams of health coaches, diabetes educators, pharmacists, and resource coordinators. The focus of the model yields improvements in physical health and emotional health as well as the overall wellbeing of patients.
"At VillageMD, we wake up every day focused on helping primary care physicians deliver the type of patient-centered, comprehensive care that led them to a career in medicine," said Tim Barry, Co-Founder and Chief Executive Officer, VillageMD. "We are honored to contribute to the healthcare communities in our hometown of Chicago and look forward to partnering with hundreds of leading physicians in this market."
The VillageMD Chicago business will be led by Patrick Sorrentino, a senior health care executive who has previously run physician practices and accountable care organizations for Rush University Medical Center and Tenet.
About VillageMD:

VillageMD is a leading provider of primary care management services for healthcare organizations moving toward a primary care-led, high-value clinical model. The VillageMD solution provides data analytics, a physician-based care coordination model, and on-the-ground support resources to make improvements at the point of care, resulting in high quality clinical outcomes for all patients. VillageMD also provides access to value-based reimbursement contracts that reward physicians for delivering high quality, cost effective care. VillageMD works with physician groups, independent practice associations, and health systems to improve quality, deliver a first-rate patient experience, and lower total medical costs in the communities they serve.
VillageMD Media Contact:
Samantha Kaplan
773-510-9420