VillageMD has partnered with the two largest independent physician groups in the Granite State to form VillageMD-New Hampshire, an organization that will create greater clinical value for residents across the state.
A joint venture between VillageMD, Derry Medical Center, and Southern New Hampshire Internal Medicine Associates, VillageMD-New Hampshire is a management services organization offering primary care providers best-practice physician-based care coordination, data analytics, and on-the-ground support resources, and all of which have demonstrated significantly greater clinical improvements at a lower total cost of care. Initially supporting a group of 57 providers, VillageMD-New Hampshire will partner with additional primary care providers through a clinically integrated network.
"The physicians at Derry are now well prepared to successfully execute on value-based reimbursement contracts and supported to spend more time focusing on what they do best—caring for their patients," said Tom Buchanan, CEO of Derry Medical Center and president of the joint venture.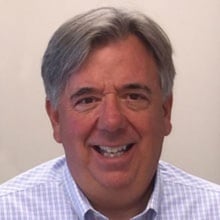 Click here to read the full article (PDF) from Healthcare Finance.