Our distinguishing excellence: the patient experience
The VillageMD model strives to improve key metrics of patient care and outcomes.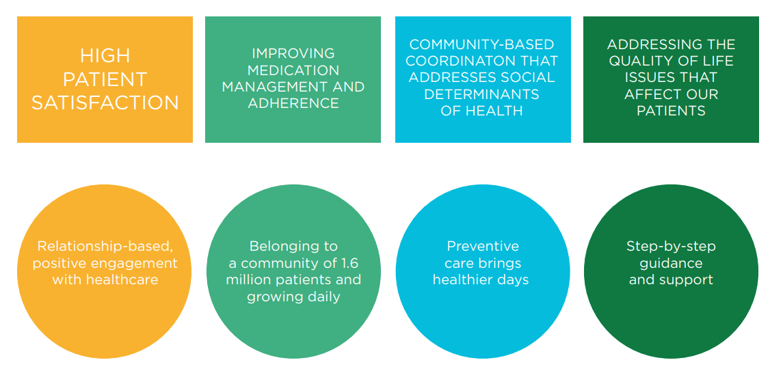 Improving the healthcare system
Nationally, value-based care implementation rose to 23% in 2015 and 34% in 2018. The impact of primary care extends across all of healthcare.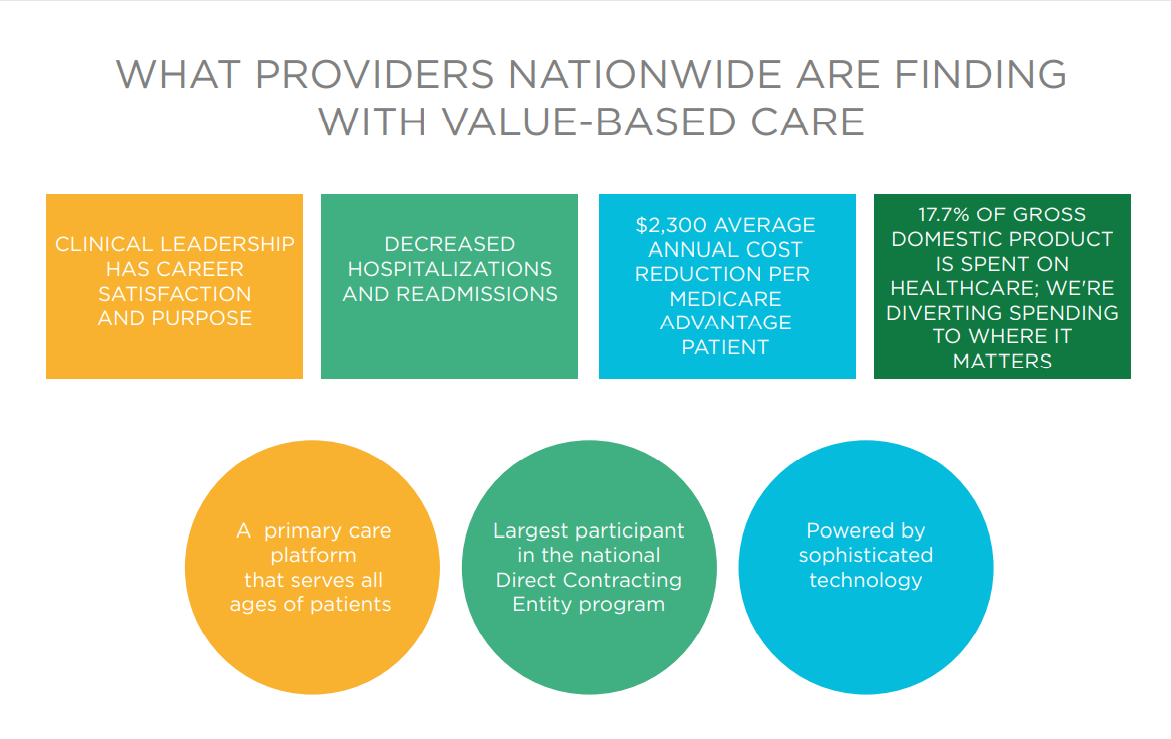 Why our providers choose VillageMD
Our Village Medical doctors and providers want to improve primary care for Americans in our clinics.
Throughout the country, you also will see Village Medical with Walgreens clinics. These full-service primary care clinics are accessibly located next to Walgreens pharmacies and offer a complete primary experience close to our patients' homes.