Physicians Practice highlights the challenges and benefits of transitioning to value-based care in their article "Small Practices Forging Ahead in Value-Based Care."
Although about half of physicians believe value-based care may be difficult in practice, it is an upcoming reality due to the Medicare Access and CHIP Reauthorization Act (MACRA). Family physician and Village Family Practice President Clive Fields says that most physicians are already in value-based arrangements, but are too focused on the fee for service system to benefit from incentives.
Some small practices are already moving forward with value-based care. Family physician Steven Pearlman at Talcott Primary Care sees these value-based contracts as a way to develop long-lasting relationships with patients.
"Without help, small practices' hopes of succeeding in a MACRA environment will face steep odds," says Pearlman.
He advises other small-practice physicians to seek assistance from companies like VillageMD to successfully implement a financially viable value-based care model.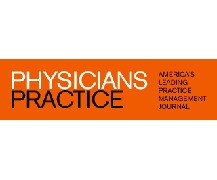 Click here to read the full article from Physicians Practice